Hi Folks. Well, Summer is upon us and the Bushfire Royal Commission taught them little. How much did that cost? Same Old. Here we have the Adelaide Hills Council still wasting Rate Payers squillions on Roundup, spraying 4 foot high grass, in Spring, in an attempt to create the Fire Bug Starter 🥵 Don't worry, all Councils are the same. None have learnt.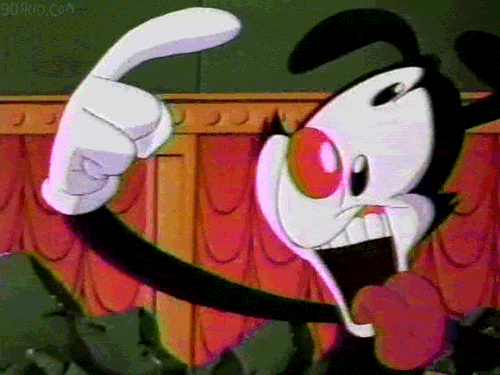 It's quite Minds boggling really. …….and sadly, the Victor Harbor Council, not to mention the welcome to a Zillion Tourists.
16.9 Degrees Celsius, cooler at Victor Harbor, than Adelaide, as I type (on Friday) Just hard to believe what a difference 100k can make 😮
Mrs. HP Clinic
EXPRESSIONS OF INTEREST
Linda will be available for Lessons, at the Southern Vales Dressage Club Open Day, on 12th December (to be announced by Club) Members only.
Fake News
I just want to pass this onto You. Sorry, not Horse. Many of You won't know how You are being shut out of the whole Truth, in Todays World. It is frightening stuff right now. Big Tech are influencing Elections and China is swinging States to Jo Biden as well as being behind the Black Lives Matters burning Suburbs. You won't hear about any of it on TV, especially the Fake News A.B.C. You would not know that China and Iran were involved with the Vote Counting Machines, in the US Election. Frightening stuff. All is not what it seems! You may want to hear some of it, from this very credible reporter. https://www.youtube.com/watch?v=Id3ndmnaAR0
Mrs. HP has been teaching 6 Pupils at Echunga Today. Lovely Property up there.
I have been helping my Wife of late, as she arrives at the Business end of Dolce Career, Tempi Changes and Passage established and commencing Piaffe. All very happy. 😃
Stan
As You know, he lost a tremendous amount of weight on his trip from Queensland and it's going to a battle to get Him ready for riding any time soon, so to assist in his apatite and his Mental Health, he has started regular lunging.
Philippe Karl
I had spoken about the aggrieved Horses that came through our Hands due to this system, a few Years ago but I haven't seen much evidence of it out and about at the Dressage, this Year. However…….
This Week, Mrs. HP was selected by an Owner, to Train Her Horse, after the Owner had carefully watched all high level Riders at the Dressage, for some time.
She had been taught, by an SA Level 2 Coach who practices and teaches the Phillipe Karl system but that the Horse had lost all it's Muscle Tone and had begun growing an "under Neck"
The administrative question I have here, is that how can a Level 1 Coach, sit for the Level 2 Exam and pass it using conventional Dressage techniques, but then go out and teach an entirely different system, learnt from afar.
Anyhow, so this "Hollow Horse" system is still out there Folks. Your Horses don't need to endure it! Let me dig out some historical photos.
The Muscle Tone of the Phillipe Karl Dressage System
and to be fair……
Muscle tone of the Linda O'Leary system
Muscle Tone of the Dressage Horse
The loss of the Trot in the Dressage Horse
The Horse Industry is an interesting mix of beliefs with various People prosecuting their own fav and many ready to expose their Horse to an alternative or 'out there' ideas that differ from the main stream training systems that have stood for Decades.
It has always intrigued me how a Sect can attract seemingly very respectable People of high quality, almost as if they have lost their Minds. How can that happen? Well I have the same thoughts about People who begin following little known Horse Training systems that have sprung up to cater for promotional, money generating reasons or simply to get a Trainer noticed. I can tell You one thing, it is the Horses that suffer at the Hands of the Owners, who swing from 'Pillar to Post', constantly changing Coaches (which is a total fail in the long run)
The 'Green Dressage Horse' – forward or not?
You may agree, that Germany and Holland are the most successful Dressage Trainers and always have been. They ride and totally believe, that FORWARD IS GOD, indeed, much more forward than Australians who even think they are forward in their work,……but…….there are a very few alternative type Coaches out there, who believe the opposite
Warning
Now I have met a number of these Horses and indeed, one lately and they have all carried the same negative training result, that of LOSING THE PACE CALLED THE TROT!
So what is the indication? Well it's pretty simple really, in essence, the Horse starts choosing the Canter pace, at Trot Speeds or even lower and that is a problem for the Dressage Horse. A big problem for the future!!
I have even met Horses that completely lost the ability to even Trot, ever, and I had to get very inventive to fix that Horse.
So my advice is to stick with the tried and true convention as proven successful for hundreds of Years and run a Mile when You cross paths with any Trainer who wants You to play with un-conventional training systems. There have been many in the past. They come and go, do a lot of damage and cost People Years before they wake up, almost always, too late for the Horse 😯
Video of the Week
Testing the front Brakes of the Horse
and of course this one is not ready to ride.
Now here is how it should be looking (another SA Warmblood started by one of my Stars, Dianne Girven) in North Queensland.
FEEDBACK – BITS
Dear John,
Back on 04/09/2020 I sought your assistance and advice with regards to my gelding telling me is very unhappy with the bit in his mouth. See my email below:

I was hoping to get some advice with regards to your Horse Starting Bits if possible?
My gelding is telling me that he is not at all enjoying having a bit in his mouth. He tries to avoid me placing it into his mouth, and once in, he is very busy with it and constantly puts his tongue over the top of the bit.
I know that he is telling me that he is uncomfortable and is doing what he can to avoid any pressure. I have tried numerous bits and bridles in an attempt to help him become more comfortable and relaxed, without success. I even recently paid $200+ on a bit that I was told would help to resolve the issue. It didn't. Silly me. (I even contacted the local SA company I purchased from to advise that the issue was still there – to which I was directed to buy another very expensive bit from them).
I know there could be a number of reasons why he is unhappy and I know you couldn't possibly know the answer from reading an email – but for some context:
The majority of my riding is trail riding, and I ride on a complete loose pleasure rein. I also ride with a market harborough so if I do have cause to take up contact, that it is soft and I am not accidentally yanking on his mouth in any way.
I have recently had a vet check, his teeth done, body work, farrier, saddle fit – no issues were found and he is in good health and sound.
He was started under saddle approx. 12 months ago, and he has always done this. I watched when he had a bit placed into his mouth for the very first time, and he immediately placed his tongue over the top of the bit. Even though he gets very busy with the bit in – he is still very good to ride. He does not bolt/rear/buck/head shake/try to get above the bit… he just plays with it constantly and puts his tongue over and back, over and back. The only thing I have tried which helped was to use a grackle bridle, with the chin strap to hold the bit firmly in his mouth. But this annoys him and he tries to rub the chin strap off. I am loathe to use something that 'forces' him to not to play with the bit – that doesn't solve the issue, and I would really like to find a solution where he is comfortable and happy.
In light of the above, I was wondering whether your horse starting bit might be worth a try? Would it be beneficial for him even though he is already started? I am willing to try anything and everything that will help him to feel calm, confident and happy.
I am also curious about your thoughts on bitless bridles?
Thank you for your time.
I just wanted to touch base with you and say a very BIG thank you for your time and assistance – I am very happy to report that after purchasing your bit, my gelding has stopped playing with the bit all together. He no longer places his tongue over and back, and he doesn't stick it out the side and let it flap about in the wind as we ride. He feels much happier and more comfortable and relaxed, and I feel that I have a lot more 'steering' than I did before. I was reluctant to send you an email too soon in case I jinxed myself, but I think I am pretty safe now after a few months to let you know. 😊 We have also just started doing a lot more arena work now and we're taking up a bit more contact (as opposed to when we are out trail riding on a loose pleasure rein), and while we are (both) in the very early stages I am very happy with how he is responding. Your bit has been a godsend!
I know I speak for us both when I say, THANK YOU.
Dana
PS – I have attached a few images which were captured from video just yesterday – unfortunately I don't have a before image but trust me, these ones show a very different horse!
Horse Float Safety Belts
Hi John, I'm having trouble finding your discussion on horse float 'seat belts'. I know there's an image somewhere of three foals travelling with them. I'm picking up a WB yearling next week and want to get everything right.
By the way. First Day of Leg Restraints Training 😋
HI Jen. Of course my Floats have on Board Safety Belts (Human one's) fitted, but all You have to do is to tie a SOFT Lead Rope SOLID, from one side of the Chest Bar to the other, sitting just in front of the wither but NOT PULLING DOWN on the Horse. Just snug, so that it can't get in the Air, can move back and forth a little, but little slack room. Understand?
By the way….check out Cappo here
Here, I used a "double half hitch' but doesn;t matter what you use, but NO SAFETY KNOTS!!!!!!!!! If they get in trouble, they fall down, so it is irrelevent. Better there is no slipping than worrying about safety knots that don't work.
regards
Victor Harbor of the Week
Bella Vista of the Week
What is this Horse telling You???
QUIZ OF THE WEEK – and what is this Horse telling You…and why?
answer in the Comments at the bottom of the Page $70 Prize
Tip of the Week
Don't ever buy a Horse that cannot sustain a 'Head Set'.
Colic Update
There was a Colic case at Gainsborough last Week and the Pony was treated by the Local Vet, with the Oil and Pain Killers. He came half good and then on the next Day, the Vet dropped in, still unhappy with his state and gave Him more treatment.
The following Day, we were there and I snapped this Pic of Him, investigating the Property 🙂 He still wasn't completely right and having learnt many times, that Oil doesn't get rid of all the Sand, I treated Him.
I didn't tell anyone but the following Day, the Vet happened by again and gleefully declared that he was not fine 😄 Good ending. This Pony is a Legend!!!!