HI Folks. We hope You had a wonderful Christmas and a lovely new Year. We did not 😥 It was 'Hell on Earth'
Prediction
We will not be accepting the Pfizer Vaccine. Great Danger lurks
Feral Tennent's
Our completely respectable Tennent, in our Home at Gainsborough, Scott Young who works at On the Run around Golden Grove Somewhere, having been one of the Managers at Woolworths Golden Grove, his Crack Head Son who works at Woolworths and his Daughter at Foodland, all ended up in the second 12 Months, due to Drugs, as total Scum Bags. Dirty Filthy Bastards.
My poor Wife and Her Sister, my good Friends Peter and Brenda Brown, slaved for a total of 10 1 Person Days, emptying the Home and cleaning it, from Ceiling to Floor. They had not cleaned once in 20 Months.
The amazing thing was that SACAT sides with us and kicked them out with half an hour notice, on Boxing Day. They were given 30 Minutes to pack their Bags.
The following Day, they were given permission, to return with Trailers and Friends and to SHIFT OUT…..however…….(work this one out) the whole 5 of them (2 illegal and all with Cats and Dogs in their Rooms) when completed and we changed the Locks, with me sleeping in a Caravan to guard the place, they had left 12 Cubic Metres of Possessions IN THE HOME!!!!!!!!!!!!!!!!!!!!
and so 10 Man Days with Worlds best Workers Grrrrrrrrrrrrrrrrrrrrrrrrrrrrrrrrrrrrr Industrial Deep Cleaning by Mrs. HP and Her Family.
and just some from the Home
We will never get our Heads around how this every increasing sector of our Society ( now over 50% on our reconing) can live like this or scatter, leaving the majority of their possessions behind them, clothes, personal effects, Cooking utensils, Electrical Goods and their Clothes as well 🙄
and to top it all off, the BROWN SNAKE in the Pantry, which Sister accidentally picked up with Potatoes that had runners.
and virtually everyone we have spoken to, have a similar story. Society is stuffed Folks…..and so are the South Australian Police 😴
South Australian Police
I'm sad to say it Folks, always been a big Fan, but they have lost the plot as well. They are now just 'Baby Sitters' to Scum Bags and yet they don't know it, they don't operate in a way that services the good Folks of our Society. Such a shame. Get this……………
I ring them on Day 1, after I photographed illegal Weapons and Drugs, Weighing Scales, Crack Pipes, Bongs. Tell them my Wife urgently needs to clean the Home and could they please attend. They didn't come.
Later in the Day, she was phoned by the Police, telling Mrs. HP to load all Drug related items, into Her Car and to take it to the Golden Grove Police Station. With great trepidation, she did that, only to arrive there to find the Station closes. Home she drove, leaving the Drugs in Her Boot.
The following Day, I rang again, expressing my concerns for my Wife's safety and the Operator appeared to agree with me. She would send a Patrol.
Many hours went by and just as she was preparing for Bed, after a massive 'Gut Busting' effort on Industrially cleaning our Home, she received a call from the Police. We will be there at 9.30pm that Night. She explained that she was wanting to go to Bed so please be prompt.
At 11.30pm, she got another Phone call from there. (You see, they keep 'Scum Bag Hours), but she didn't answer them.
The following Day, 2 Police arrived, taking the Drugs and other stuff……BUT NOT LOOKING IN THE ROOF!!!!!!!!!!!!!!!!!!!!!!!!!!!!!!!!!!!!!!!!!!!!!! Remember, the Tennent's owe us $2,000 for Power, having a usage 8 times as much as when we lived there and had used all of our Water!!!!. ………So I guess I get that job.
So they come the following Day, as Delivery Drivers, just picking up the Guns and Drug Gear, no investigation, no Prints, no nothing. 3 Days to get help!!!!!!! 😙
So that is the sad state of the South Australian Police and I won't mention the arrogant Call Centre Receptionists who treat You as the Criminal and give you the feeling that you have intruded upon their Day. They too have geared themselves to speaking to Scum Bags and cannot identify Good People any more, treating them the same way that they do Elizabetheans. 😣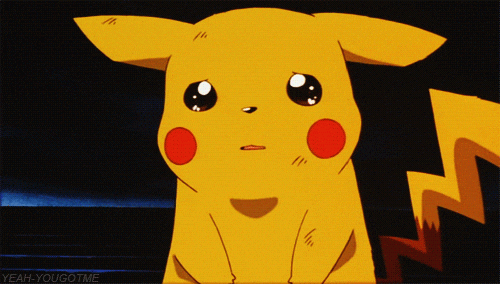 Stan the Man
Well he came looking pretty Sad after his horrendous Inter-State trip but it's amazing what $1800 worth of feed will do 😮
Now for some lunging, which Mrs. HP had started, but then he got a Cold, probably the change in Temperature from Quld to here. Never mind, getting closer.
Video of the Week
O'Leary Wind Sucking Collar
Hi There again,
Wow this product is fantastic after months of trying various other gadgets that DON'T WORK on my horse. Your O'Leary Collar worked straight away. My mare is now eating her food without all this manic crib biting in between and she's not hanging on a fence post for hours on end too. Finally after months of trying to get her to put the weight on I can see your product is going to help immensely.
I'll oil it up after the present rains we are having as you have instructed me to do.
Thanking you again,
Christine Carmody
USA
Linda Parelli
A FINAL CHRISTMAS GIFT FROM PAT
As if getting divorced was not stressful enough, yesterday Pat filed a 45-page lawsuit in Ocala District Court to try and shut down Happy Horse Happy Life, and demanding damages from me. (From a two month old business)
Despite the fact Parelli had not paid me a salary in almost four years, and that six months of divorce negotiations have netted me nothing. Apparently my new life as a single-woman, should not include me using my thirty years of horse training expertise to make a living on my own…
So much for love, language and leadership…
Very sad Folks and why Christmas? I guess ends the Dream for both of them. For the record……..
Pat Parelli should always be remembered, for designing and developing a package for Humans, so that they could develop and improve "Ground Training" for their Horses. In so doing, he fought the good fight against the British Horse Society system of leading a Horse and helped thousands of confused Horses.

Well done Pat
Yarn of the Week
Pat Parelli at Equitana
He was riding high, at the top of his Game. It was around 15 Years ago, at the Melbourne Equitana.
He was atop a Horse and riding along the fence of a big indoor arena. Thousands had thronged to see Him. We were at the end, high up on a raised platform. I don't know what made me do it 😁
As he rode down the long side, atop his Horse, looking down at the 10 deep Crowd, he bag to say the following……
I wish I could anoint You….and You….any You……
To which, during a fleeting moment of uniform silence, I yelled "Praise the Lord!!!"
to which he reacted by almost spinning His Head off his Shoulders, so fast he obviously saw me and returned the cry "Hallelujah Brother" 😆 ……my poor Wife 🙂
Later, we were in the Members Bar and he was too. He wandered over and had a yarn with us, remarking upon a "Mulberry colored Carrot Stick" that a Friend with us had purchased from a knock off stall, already stealing his intellectual Property. China no doubt!
Sorry to hear of your troubles Pat. Very Sad for You 😥
Article of the Week
Comment of the Week
Gday John and Linda and let's hope for a better year from today for all of us.
Great article and raises serious problems for future owners and trainers.
I was taught by Jim Wilton, trained pacers for 40 years, winning many metropolitan races in NSW, QLD. I also trained and won races in L.A , N.Y., Kentucky and in fact, one of my young employees went to California and in just 2 years become the leading educator there after initially being branded an idiot when they saw him using hobbles !
So, you would understand my disgust that when I applied for my thoroughbred trainers license, I had to do a $3000 plus paper course to get the license. The course was absolute bullshit, obviously prepared by academics or office clerks and you would not be surprised that not once did anybody come and check if I knew what end to feed but I was paper examined on percentage nutrient values of oats, grasses etc. harassment, workers comp. rules, media issues and did "example" defenses for steward hearings and how to write an add to employ staff.
I got the license ok but disappointed that I was not given a Phd to acknowledge all the modules I completed.
Keep up the good work. Regards
Thanks John. The Damage goes on Daily. Christmas Eve, Lady down the Road here, new Green Horse arrived Home, got kicked in the Back Yesterday and to Hospital. These systems are anti Horse and as I predicted, the accidents are coming, so to the Deaths 😥
Regards
The Nut Cracker Bits
There are still oodles of 'Jointed Snaffle Bits' being used around the Country, despite the warnings of the past few Years, by me and others.
Please Folks. Stop using them 😥
Victor Harbor of the Week