Hi Folks, hope You are all well and that You have put up with me during the tribulations of changing to a new site and my having to sack two different web builders. I hope this new one will now get things together.
Ecenomic development committee
I am surprised to have been asked by the Victor Harbor Council, to join the Economic Development Committee, which probably was triggered by a 20 Page submission that I put into the City, for better hosting pf the Horse Industry at Victor Harbor.
Invitation to present proposal to full Council
I have now been invited to put the submission to the full Council, on 11th November. There has been a lot of support for this and indeed, the Lord Mayor came up for Coffee as well.
New Saddle Tree – for Ponies.
It has become almost impossible for Saddle Makers to please some Clients these Days. Saddle Fitting has nothing to do with it.
Two things only, dictate the result. Mathematics and Engineering.
If Your Bum is too Big, the Saddle has to be longer

If Your Horse is too small, the Saddle has to sit further back.
I have now removed and tested, 50mm off the back of my 'short backed" Saddles and tested.. This one is off to Queensland.
Dressage Judging (Mrs. HP cops it)
An Eventer ( Mal Maytom), wrote this on his Facebook Wall after the Reynella Horse Trials on the Weekend ( where Mrs. HP was asked to Volunteer and Judge.)
Amanda Munn Looking great mate


Airlie Princi Looks great. Doesn't sound like judge thought the same though 🤔


Zena Alliu Looking great! Sorry to hear about the judge I hope it's not the one I'm thinking of.


Carly Boon Just had a look at the rulebook for eventing; some interesting rules about the level of qualification needed to judge 95.
My advice… set your own goals; read the feedback; reflect on it & check if anything is useful….. & then take feedback only from those you'd ask for advice x


Mal Maytom Carly Boon not this person, too much bad history.

Jodie Riddock
Jodie Riddock Carly Boon I agreee… this person would have had to be concentrating sooo hard to find the faults that there may be some small useful truth to them…. and if not, and the test was just marked with low numbers and comments on shapes of lines & circles then there's no value in that feedback or the person as a judge

Of course he has his facts wrong and here is why.
Mrs. HP had him 13th
The other Judge had him at 11th
only 2% difference.
Mrs. HP was higher on many Riders and lower on some.

Indeed, the Court Delegate came and spoke with Mrs. HP and the other Judge, asking why Mrs. HP was 10% higher almost throughout the Day. It was decided because this was consistent, all was fine. The other Judge then admitted she has been a little tougher lately.
ADVICE FOR THE BOY

Lost 50 kg and Your Horse won't be stumbling and losing balance in the test. Indeed, your 3 stops Cross Country ( with a Professional Rider and Coach) would have been caused by the Horse worried about the Pain in the Tendons on landing, because of your Lard Ass 🙂
and…….if You check your hand picked Photo by yourself, the Horse is TOO FLEXED for the Level and the Movement!!!
Indeed, the EA Horse Welfare Policy should deal with You!!!

Equestrian Australia and the lack of Administration…..still
Mrs HP also Judged Sunday, helping out for the Championships FOR THOSE WHO DON'T OFTEN WIN A RIBBON!!!!!!
Well of course and as usual, the Cheats in this State, the one's who have helped to destroy the Dressage Industry, breaking the Hearts by winning all the Rugs for 30 Years and riding squillion dollar Horses against $800 Hacks, IT HAPPENED AGAIN YESTERDAY, and in Mrs. HP's ring.
Hell, what should she or could she do????….nothing, only do Her job and so the below Horse won Yesterday, RIDDEN BY A STATE SQUAD MEMBER!!!!, thus stealing the Rugs and Rosettes from the struggling Members of the Club.
Mrs. HP went and spoke with the Committee later and asked why they allowed that to happen. Their reply was that they had discussed it at length and thought they had done all they could to stop it. Problem was that the Horse hadn't competed for 12 Months or so and fell outside the loop. Mrs. HP immediately gave a couple of suggestions that would have worked, surprising the Committee that they hadn't thought of it. 🙁
Well, yes and of course, they use the EA and the State Squad to carry on their Horse Dealing activities, Grrrrrrrrrrrrr
FOR SALE
At the end of the Day, the EA have responsibility for such behavior, for instance, allowing Horse Dealers WITH MULTIPLE HORSES to be on the State Dressage Squad, BY INVITATION.
Dressage Judging
It goes from bad to worse. Check this out, at the Australian Nationals at the high levels 😒
It is to be noted, that the South Australian Judge is completely out of step with the International Judges. This is a continued legacy of Mary Hovers and now Wendy Hunt. Embarrassing!
Feedback
Karen Hurtado

PS: I have used your mouthing method before handing my horse over to the breaker for the ridden part and she said she was so easy to work with. Very quickly ending up riding her in the arena with and without horses without any fuss. Ridden outside the arena this week!

Thanks Karen. Well done!
Horsemanship
THE DANGERS WE SEE IN THE HORSE WORLD
Letters
RE: Take action on welfare
I watched (quite by accident actually) A Very interesting but concerning programme on TV last Night (thurs 17th Oct 2019) by the ABC. I believe that from the reports shown and the video viewing content in this documentary that Racing Australia and /or Racing NSW will see the "S**T" hit the proverbial fan in a BIG way.
Whilst I admit I only have this Documentry as the information supplier,based on the evidence they supplied , I would find it very hard to believe that the information they supplied in relation to the Racing Industry's disposal of ex race horses through the doggers and slaughter houses was NOT true. Prominent People they interviewed within the industry were saying one thing however, in every other instance from the people they TRIED to interview from slaughter houses and sale yards when the questions were posed after the journalist identified herself and the employer, the phone was hung up and no answers were given over the phone .
I note that in the late chanel 7 news tonight, the 18/10 2019, some reference was made regarding the racing industry and its "care " for ex race horses. Unfortunately I was not actually in the room watching the news to be across the actual facts stated but I will try to go back and check the actual content.



Go to this Thread David. My thoughts are all documented.
https://www.facebook.com/horseproblems/posts/2656694761048743?comment_id=2657087351009484&reply_comment_id=2658452424206310&notif_id=1571391770869028&notif_t=feed_comment
Thanks John. I'm not sure if you answer questions but I'll give it a shot.
My mare (QH X SH 8 yo)goes behind the bit. She is ok to walk around on a loose rein but as soon as you take contact she fights by pulling down, twisting her head and/or going behind the bit. Would you attach the running reins outside her legs onto the roller?
She's also extremely lazy so I can only get her to walk and trot in the round yard without any equipment on her. If I train her on running reins in walk and trot in the round yard should I then get on her for canter work or should I persevere in hounding her in the round yard to canter ? I'm hoping she'll get a bit easier to canter once she's more balanced.
Thanks in advance ……..



She's got the head problem under saddle. To give you her history, if it helps, she's been sitting in the paddock for a couple of years.
Before that she was broken by a chap when she was about two and used for mustering for a couple of years. He was going to campdraft her but didn't think she was good enough at cutting.
She very sensitive to leg aids. She will spin on spit if you ask her to but has no concept of how to do a circle. If I take up the reins (at the walk) she bears down, screws her head and oscillates between going behind the bit and bearing down. She also breaks into the jog a lot when I pick up the reins. I haven't even tried what happens in the trot yet. I figured if she can't walk in frame then there's no point even trying the trot.
She's very lazy in the roundyard, unmounted. I haven't put the running reins on her or anything else. She goes around in there with her head up and facing out. Can only get her to walk and trot.
I've tried several bits. She seems happiest (although she's still unhappy) in a very thin jointed sweet iron. I have a double jointed bit with the sides (like the one on your website)for remouthing her.
Thanks again
Charlee

Hi Charlee,

You should start at square 1 again. I have met a lot of these Horses, too worried about spurs, only knowing Jog and so on. Indeed, I met one that could not trot or job. Only walk and Canter.
The Horse is simply confused, so go back to the Round Pen for 6 Weeks, prior to Riding. Don't worry about coming behind the Bit for now, just strengthen the Horse, straighten the horse up as per the e-book on flexion and travelling with the weight on the inside hind, get the weight carrying capacity better set up, make sure the Teeth are done.
Get back to me then, regarding Head Set or not and possibly, show us some Video

https://horseproblems.com.au/product/online-assessment/

Regards


Boof of the Week
Victor of the Week
Gainsborough of the Week
Tip of the Week
To fix perceived negative behavior by a Horse, one must first identify which form evasion they are using and what is the cause of it.
Video of the Week
THE EVASIVE HORSE
This Video shows the List of Evasions that Horses dream up and how they go through that list, "upping the anti" along the way.
How the Industry let's down Horses and Riders'
News
Racing in Turmoil
The chief of Racing Australia, former NSW Premier, Barry O'Farrell, said he was "appalled" and "shocked" at vision of the cruelty to ex-racehorses in an abattoir sent to slaughter.
The ABC has revealed many registered racehorses have been sent to slaughter in NSW after retirement even though it is against the rules of racing in the state and tens of millions of dollars has been spent on rehoming retired racehorses.

The ABC program also pinpointed one horse meat export abattoir in Queensland where many interstate racehorses had ended up, with claims up to 300 racehorses were slaughtered in 22 days at the Meramist abattoir. Slaughtering horses is not illegal and a large majority of them are quarter horses.

The Queensland Government announced it would take immediate action to investigate the alleged acts of cruelty.
In 2017, Racing NSW brought in a rule that no ex-racehorses were to be sent to slaughter. Racing Australia contends that less than 1 per cent of racehorses in Australia end up at at an abattoir after retirement from racing.

The ABC had access to remote monitoring of brands in the slaughterhouse yards in several abattoirs to prove that the horses were ex-racehorses in NSW abattoir facilities. One was a leading stakes contender, Startreusse, once trained by a Sydney leading trainer and then on-sold to new owners.
Racing Australia said there needed to be better traceability and supported a call for a national horse register to trace horses.

Mr O'Farrell said any animal cruelty should be prosecuted.
"Let's not conflate two issues. That facility we saw last night, and those unacceptable practices, is a state abattoir in Queensland. Those practices that I saw, I know from my background in state politics, are serious offences under state animal welfare legislation," he said.

Racing NSW said it had rehomed almost every one of 10,000 ex-racehorses. It was operating a rehoming facility near Lithgow, at Capertee, managed by an ex-trainer, as part of its rehoming commitment. Racing NSW has over 300 ex-racehorses in its own care. It has several programs including taking veterans through Kosciuszko National Park in the next few weeks on a trek with retired racehorses.
In a statement Racing Australia said: "The provision of appropriate care and attention of Thoroughbred horses is a critical priority in the administration of racing across Australia and for the people involved in the sport.
"Each year State and Territory racing authorities invest tens of millions of dollars in integrity, veterinary services and equine welfare programs to try and achieve the best possible outcomes for horses. Since 2014, the sport's national body, Racing Australia, has introduced reforms to the Australian Rules of Racing (ARR) to strengthen integrity and equine welfare goals by ensuring authorities have access to the ownership and location details of horses, from birth until their retirement from racing.
"Under the ARR, when a Thoroughbred retires from racing, its owners have an obligation to provide Racing Australia with the reasons for the horse's retirement, the name of the new owner and the proposed new location of the horse.
"Each year Racing Australia's annual report provides information on the retirement of racehorses which, for the past three years, reveals almost 90% of Thoroughbreds enter the equestrian, pleasure or breeding sectors. One per cent were listed as being sent to abattoirs.
"Any subsequent changes in ownership or location of retired Thoroughbreds cannot be tracked as neither Racing Australia nor State or Territory racing authorities have the power or legal ability to do so.
"One of the reason's Racing Australia supports the proposal for a National Traceability Register for All Horses is that it would provide federal and state animal welfare authorities access to ownership and location information for these Thoroughbreds. This matter is currently being considered by a Senate committee.
"Thoroughbreds horses represent approximately 10% of the national equine population (estimated at 1 million horses nationally). While racing authorities keep track of the owners and locations of Thoroughbreds during their careers, that is not true for most horses across Australia.
"A National Horse Register would fill this gap, allow federal and state authorities access to ownership and location information and help improve equine welfare outcomes nationally.
"It could also further strengthen Australia's biosecurity regime which is critical in reducing the risk of exotic disease and pest outbreaks."
Dr Siobhan O'Sullivan, a senior lecturer in social policy and research at the University of NSW, and an animal rights expert, said she wondered if the racing industry could ever meet the welfare needs of racehorses, given the large number of horses bred every year.
Dr O'Sullivan said there appeared to be a gap in credibility between what the racing industry was promising and what was being delivered on the ground.
"In the next few weeks we will see a lot of money spent on racing and lots of wealthy people winning more money but how much of this money will go to the care of horses?," she asked.
"There's a credibility gap that needs to be addressed. I mean it is claimed that the racehorses are noted on the administration but clearly this (ABC) program showed ahorse still listed as racing that was actually dead. It is also disturbing to see many prized horses that had been racing only recently and sold for quite a bit of money that were in only a short time at an abattoir."
Meantime, the Australian Veterinary Association (AVA) strongly condemned the "mass slaughter of horses" as reported on the ABCs 'The 7.30 Report' and called upon the Australian government to implement a nationwide welfare standard and register to protect the welfare of all horses.
Dr Sam Nugent, President of the AVA's Equine Veterinarians Australia (EVA) Group said, "as veterinarians, we found the treatment of the horses in the leaked video footage highly distressing. The AVA would like to see all parties involved in these illegal practices held accountable for abhorrent and illegal actions.
"Abattoirs and knackeries that are breaching animal cruelty laws, as well as horse racing authorities that are not enforcing their own welfare rules for post-career horses, need to be held accountable. Breaches of animal welfare cannot be tolerated."
"The ongoing welfare of horses after their racing career is the responsibility of the horse racing industry. We call upon racing authorities to get stronger on enforcing welfare standards for their retired racehorses. The AVA will be following up with racing authorities shortly to ensure appropriate action is taken for the welfare breaches shown on 'The 7.30 Report'.
"Currently, welfare laws for animals are maintained at a state government level and the scope of protection for horses varies between states. Following reports of animals being moved across state boundaries for slaughter, the AVA believes that a national animal welfare standard is required to maintain welfare standards. In addition, the AVA calls for a 'national horse register' to be established for greater oversight of the country's equine population. The AVA will lobby the Federal Government to implement both as soon as possible.
"The AVA and the organisation's specialist Equine Veterinarians Australia Group advocate for the health and welfare of all horses, not just racehorses, and has policy on Humane Slaughter, which can be viewed on ava.com.au."
Racing NSW later issued this statement on the ABC report:
"Following the program that aired on the ABC's 7.30 Report last night, Racing NSW Chief Executive, Peter V'landys AM, unequivocally condemned the alleged abhorrent actions of the Meramist Queensland Abattoir. The vision was sickening, and horrendous and Racing NSW calls upon the Queensland Government and its Department of Primary Industries to take the strongest possible action against the alleged perpetrators of such cruelty. Such conduct and any mistreatment of horses is not tolerated in the NSW Thoroughbred Racing Industry.
In responding to the 7.30 Report, Mr V'landys AM said "I will let the facts below speak for themselves:
. Racing NSW is the only State in Australia that has a Rule of Racing that prohibits horses from being sent to a knackery or abattoir if they have been predominantly domiciled in the NSW Thoroughbred Racing Industry. Further, in NSW it is illegal for an abattoir to process a horse for human consumption, unlike other States.
. That Rule is targeted at eradicating treatment such as that of the Meramist Queensland Abattoir detailed in the 7.30 Report. The effectiveness of that Rule is highlighted by the fact that the 7.30 Report did not identify any horses from NSW that had been sent to that facility, which is where this appalling mistreatment took place.
. As to the 14 horses identified by the ABC, Racing NSW responded to the ABC in respect to those horses and advised that at least 12 of those horses had either predominately raced or been domiciled in other States (where Racing NSW does not have jurisdiction) or had been officially retired to be re-homed as a pleasure horse. Accordingly, these horses were outside of Racing NSW's jurisdiction and this illustrates why Racing NSW is supportive of a National Horse Traceability Register.
. There have been in excess of 10,000 horses retired in NSW over the past three years and even based on the ABC's unsubstantiated claim that 14 horses were found at a NSW knackery this shows that the Rule has been effective. No Rule is foolproof and in the racing industry, as in any other element of the community, there is unfortunately 1% of participants who will break the rules despite 99% doing the completely right thing.
. To show Racing NSW's determination to enforce the Rule, it has over a period of time purchased 10 NSW domiciled horses from a Victorian sale located at Echuca which were at risk of being purchased by a knackery and also made bids on many other horses to make it unviable for the knackery to purchase them.
. Racing NSW has also seized over 120 retired thoroughbred horses on welfare grounds and, over a long period of time, brought these horses back to health and then proceeded to re-home them. Racing NSW has also seized retired thoroughbred horses that were to be exported to Asia to race due to concerns about their ongoing welfare.
. Racing NSW has purchased property throughout NSW including 2,500 acres at Capertee to have sufficient areas to enable its rehoming program.
. Racing NSW has a specific equine welfare fund which requires 1% of all prizemoney to be assigned to horse welfare, which was over $2.5 million last year. Racing NSW was the first jurisdiction in Australia to introduce this initiative, doing so in 2016.
. Unfortunately, there will always be people that break the Rules. Racing NSW immediately commenced investigations into the allegations made by the ABC and will prosecute any person that Racing NSW has jurisdiction over that has breached the Rules of Racing and sent a horse to a knackery.
. Racing NSW has not been provided with specific evidence from the ABC in respect to the identity of horses alleged to have been sent to knackeries and will be seeking those details to continue its investigations.
. Despite repeated requests from Racing NSW, the ABC has not returned Racing NSW calls so that Racing NSW could correct some of the incorrect facts that were subsequently aired and to provide any evidence so that Racing NSW can successfully investigate and prosecute breaches of the Rules of Racing. This information included evidence that one horse the ABC claimed was destroyed in a knackery was alive and well and that the ABC was aware of such.
. Racing NSW calls upon any person who has evidence in respect to the mistreatment of a thoroughbred to immediately make contact with the Racing NSW Integrity department for investigation."
Queensland Racing Minister Stirling Hinchliffe said his government would take action against the alleged cruelty at Meramist abattoir.

"The Minister for Agriculture has directed biosecurity officers to go in today and investigate animal cruelty allegations at the Meramist Abattoir," Mr Hinchliffe said.
"They'll be working I understand with Queensland Police Service to retrieve any extra footage that was not screened by the ABC. Those inspectors going into the abattoir today, they'll seize all the information they can, they'll take action against people who committed cruelty against animals."
Criminal Charges for Weir and McLean
It is the weekend before the Melbourne Cup and the doors to Darren Weir's Warrnambool stables are locked tight. The day's work is done, most of the staff have gone home and the horses are exercised, fed and resting in their stalls.
All but one.
Behind the closed doors, Weir's Cup runner, a horse named Red Cardinal, is trotting on a treadmill under the watchful eye of Weir, his stable foreman Jarrod McLean and stablehand Tyson Kermond.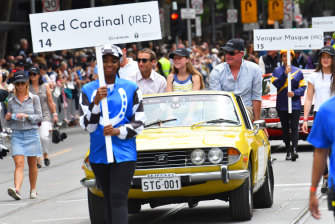 At Weir's instructions, Kermond sticks the powerful neck of the glossy bay with a jigger, an electronic device which sends a sharp, painful shock through the horse's body.
The horse is frightened and distressed. If the men are concerned, they don't show it. Again and again, Kermond applies the jigger.
Hidden within the stable, unbeknown to Weir and his associates, a police camera captures the disturbing scene. The footage, now in the hands of police investigators, prosecutors and Racing Victoria integrity officers, this week culminated in criminal charges of animal cruelty against one of the biggest names in Australian racing.
It has also exposed the dark underbelly of the sport.
Racing Victoria chief executive Giles Thompson hasn't seen the footage but he wants people to know the entire racing industry is appalled by what is alleged.
"We in the industry understand why people outside the industry are distressed by this and disgusted by this,'' he tells The Age. "We in the industry are also disgusted by this."
This is clearly the view of six-time Melbourne Cup winner Lloyd Williams, who says: "I have only one word for you: disgraceful."
Elsewhere, the message was mixed.
Racing Hall of Fame trainer David Hayes told racing and sports radio station RSN the charges were confronting but the industry needed to move on.
"Cycling has hit some huge hurdles over the years, probably bigger in some ways, and a lot of people watched the Tour de France this year, didn't they?" he said.Play Video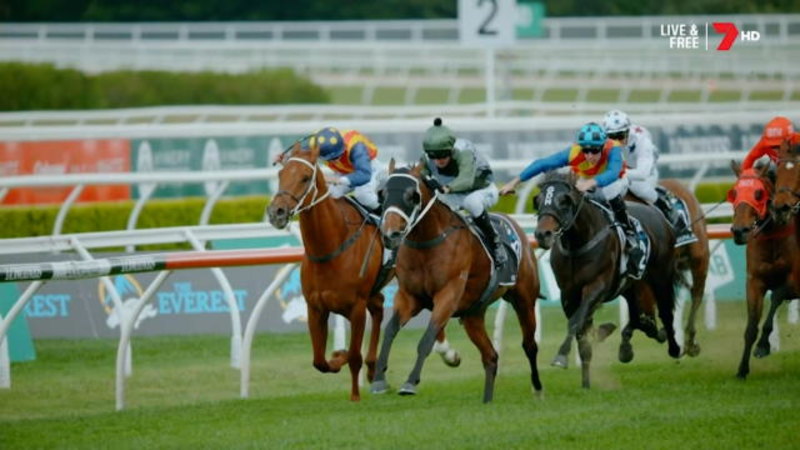 Play video3:55The fall of Darren Weir
After distressing vision of one of Darren Weir's prized horses being tormented with an electric prod emerged following his Tuesday arrest, the story of Darren Weir's downfall is gradually being illuminated.
He likened the Weir scandal to a speeding driver crashing his car. Do we ban cars in response, he asked rhetorically.
"There has been a lot of people that have taken short-cuts and the integrity department are gradually catching them,'' he said. "I'm sure it is still going on but not to the levels that it was say five years ago or 10 years ago."
Short cuts.
The short cut allegedly used by Weir, who is serving a four-year ban from the sport and McLean, a trainer in his own right, was to employ a device banned in racing to inflict pain and distress on a horse to make it to run faster.
It is a cynical, Pavlovian tactic which, in past years, was rampant in thoroughbred racing. RSPCA Victoria chief executive Liz Walker says it a cruel practice that has no place in the sport.
"RSPCA is opposed absolutely to the use of jiggers,'' she says. "It causes fear, pain and distress and it does cause punishment. It may be that people in the industry say that is not how they are usually used but the point is, they inflict pain on animals."
It is also a form of cheating. At its simplest, this is how this scandal is best understood. One of Australia's most successful trainers, a man who since the turn of the century has won 3542 races and amassed $146 million in prize money for his owners, a celebrated racing figure responsible for the welfare of 600 horses at three stables scattered across country Victoria, was allegedly willing to torment a horse in his care to cheat the Melbourne Cup.
If Victoria Police are alleging Weir authorised the use of a jigger on his Cup horse and two others, why should anyone believe the practice was not widespread across his stables for many years?
"It casts a shadow over any number of races he has won," says barrister Dyson Hore-Lacy, SC, a longtime racehorse owner and breeder. "Who knows how long it's been going on for?"
Thompson understands people will now question whether Michelle Payne's fairytale Cup ride four years ago on the Weir-trained Prince of Penzance was too good to be true. He says there is no evidence of this and that the story of Payne and what she did for women in racing stands alone from Weir.
"The charges are not related to the Melbourne Cup win of 2015,'' he says.
"For me the 2015 Cup, what makes it so special is actually nothing to do with Darren Weir. It is about the extraordinary story we are now seeing in the media, Ride Like a Girl, about Michelle Payne and her extraordinary upbringing and achievement."
Thompson argues that, for all the damage wrought by the Weir scandal, the events of this week should give people more trust, rather than less, in the integrity of the sport.
"This is the culmination of a significant amount of work by both Racing Victoria and police,'' he says. "What we are doing is ensuring as best we can the integrity and welfare of horses and people in our sport.
"It is not great timing but the result of us working tirelessly to ensure there is a level playing field for everyone involved in the sport."
Victoria's Minister for Racing Martin Pakula agrees. Talking to The Age from Tokyo this week, he says everyone from racing enthusiasts to once-a-year punters and racegoers should take comfort from the fact Racing Victoria's head of integrity Jamie Stier invited Victoria Police to investigate one of the sport's most high-profile figures, fully aware of what the public repercussions might be.
"It's a demonstration that our integrity department will go after wrongdoing no matter how big the name,'' he says.
"I understand people having a degree of cynicism about racing or, indeed, any kind of sport where there is money to be made from betting. All that we can do as an industry is demonstrate we are doing everything we can to catch and weed out those who are not just denying the other participants a level playing field, but those who would damage the reputation of the industry."
Racing Victoria, the Victorian government and the RSPCA all point to a strengthening of racing's integrity framework and priority given to animal welfare over the past 12 months.
The most tangible reform is the establishment of the Victorian Racing Integrity Board, a peak statutory body that has operational independence from the commercial interests of the three sports it oversees: thoroughbred racing, harness racing and greyhound racing. The board is chaired by Supreme Court Justice Jack Forrest.
The state government has also created a Victorian Racing Tribunal, which can draw from a panel of six current or former judicial officers. It adheres to tighter rules of evidence and should prevent the delays caused by cases bouncing between racing authorities and the Victorian Civil and Administrative Tribunal.
On the day animal cruelty charges were laid against Weir, McLean and Kermond, and former jockey William Hernan was charged with placing a bet on a horse he knew had been jiggered before the race, Victoria Racing released a "Fair Racing for All" policy that enshrines equine welfare as a "fundamental value" of the sport. The RSPCA was involved in the formulation of the policy and supports its principles.
On the evidence of this week, however, racing still has much work to do.
Giles Thompson says that trainers, in private conversation with him over the past few days, strongly condemned what Weir is alleged to have done. Anthony Mithen, the stud principal at Rosemont Stud, offers a more nuanced response.
Mithen's extended family is heavily involved in horse racing. He doesn't condone the use of jiggers and says the allegations against Weir, if proven, are indefensible. He also says that, not that long ago, jiggers were an accepted part of horse training.
He does not believe Weir is a horse abuser. He likes Weir and sees him as a trainer who, in his quest to get some horses to perform better for their owners, failed to keep pace with changes to the industry.
"Years ago there were tactics that were acceptable to encourage a horse to do its very best, but times have changed,'' Mithen says. "Darren was clearly stuck in another era.
"People within the industry are waiting and seeing what went on, what is the mistake he made and what his motivation was. I would argue that a lot of his motivation was for his owners and to try and win a race for them.
"I know he loves horses. I know him personally and I know he has a deep care for the animals. It would cut him to the core to have those charges laid against him."
Today at Caulfield, the spring carnival bursts into full bloom with the running of the Guineas and another three group one races. It is the start of a month-long indulgence of racing and gambling, booze, food and fashion that will fill our TV screens and newspapers and light a million suburban barbecues.
Horses will run in blinkers and run with their tongues tied. Horses will be whipped to the finishing post. Horses will be cajoled to run faster by means which, depending on your view, are acceptable or cruel.
What has been done to get these horses to the starting line?
Behind the doors of Darren Weir's stables, we are offered a glimpse. The video footage goes for no more than 20 seconds. Anyone who sees it is unlikely to look at racing the same way again.
Chip Le Grand is The Age's chief reporter. He writes about crime, sport and national affairs, with a particular focus on Melbourne.