Hi Folks. Hope You are all well and getting ready for the Heat, Bush Fires and whatever else confronts us into the immediate future. At least it isn't the Chinese Virus in this State, the place where the Dork Victorian Premier wouldn't work out why you would want to come here hahahaha!!!
Speaking of China, the bunch of Mongrel Bustuds, this is what the World puts up from them, every Day. Trump should Nuke them 🙂 This on my Website this week
Recently Blocked Attacks
Time
IP / Action
August 31, 2020
2:27pm
42.51.42.99 (China) Blocked because the IP is blacklisted
August 31, 2020
2:27pm
42.51.42.99 (China) Blocked because the IP is blacklisted
August 31, 2020
2:27pm
42.51.42.99 (China) Blocked because the IP is blacklisted
August 31, 2020
2:27pm
42.51.42.99 (China) Blocked because the IP is blacklisted
August 31, 2020
2:27pm
42.51.42.99 (China) Blocked because the IP is blacklisted
August 31, 2020
2:27pm
42.51.42.99 (China) Blocked because the IP is blacklisted
August 31, 2020
2:27pm
42.51.42.99 (China) Blocked because the IP is blacklisted
August 31, 2020
2:27pm
42.51.42.99 (China) Blocked because the IP is blacklisted
August 31, 2020
2:27pm
42.51.42.99 (China) Blocked because the IP is blacklisted
I had my first Day off for Yonks Yesterday, when an Old Army Sargent Mate dropped in out of the blue and we played Golf, hacking the Hell out of McKracken Country Club course but it was great to talk about old times.
Click on Photos to expand
Tears all around 🙁
This Week, the wonderful Donner Cappo had his last ride, a Lesson for a lovely 12 Year Old Girl and it was a very sad affair indeed. He has been a wonderful Horse, (one of the most wonderful in the World) and we are proud to have Bred Him. (incidentally, look at the trashed property by the previous Owner…..yes….I see everything 🙂
Snapshot of his Life
The wonderful Donner Cappo
Out he goes 🙁
and winning the F.E.I. Dressage Horse of the Year and State Championship at the Olympic Level, with the highest score ever in the State at the level.
Welcome to Boot Camp Baby 🙂
Hello Auntie Dolce…. I am almost 16.3hh and You are only 16.1hh 🙂
Muscle Development.
Check it out….the Mare on the left is 24 Years Old!! The Muscle on the Horse is the testament to the system. No more questions need asking.
So welcome Celeste
and it's a Cocky (I can't say little) one indeed. Today, no worries, I'll lead and show Auntie Dolce how to do it 🙂
and here was Mummy 🙂
Southern Vales Dressage Club
As predicted 2 Years ago, it has happened and it would appear that the Club is falling for the "3 Card Trick" by Council. "Been there done that, many times" The same old Playbook and most fall for it.
Indeed, 100% have fallen for it, since 1836, except for myself and James Thompson at the Pegasus Pony Club. They tried to pull that one one us back then, twice in fact. The big tour of the Govt Lands of the District and You end up with crap and the wrong location. We won and the first Pony Club in Australia, founded by RM Williams, Tom Roberts and Margaret Clarke, still stands. 🙂 I'll tell You the full story of the cunning little ex jockey Lord Mare and his lying cheating tactics, on Life's stories, in the future. Naming all of them, including the Con Man Councillor who sits on the Bench.
LOCATION
I am told that they have been offered somewhere near Morphett Vale……wrong answer and a retrograde step. Indeed, we, as a sample Client, will be going less, not more. Why would you????? We are all trying to escape the City, not go to it. The offer also fails to satisfy all the realities of the future Wrong answer re Global Warming, Population movements and more.
Why has the Horse Industry not woken up in 184 Years?????…the Mind Boggles. 🙁
Gainsborough Soap
It was the Week from Hell. We are both very upset and have not enjoyed our Week at all. Everything that could go wrong, went wrong. 🙁
The Pony Road Runner
Well he had some time off and was a 'running fool' which is fine and a training opportunity, but the Saddle slipped on Him, not beneath Him but just to the side a Bit and he got tangled in the Lead as I tried to sort Him and got away. (in the round Pen) but still not good. He tripped, took some surface hair off his Head and then would You believe, got a back Hoof through the near side Stirrup Iron. Yet again though, there is good and bad in everything and because of his prior "Leg Restraints Training" he came to a Halt as a result and we were able to free Him. You care about all of things, you never want such to occur, it rarely does but with unbroken Horses, anything is possible. No matter how hard you try to protect them, there comes a time. Anyhow, no lasting damage.
Then the Buck Jumper 🙁 – Consumer Watch
The lovely Bay Gelding has been ridden regularly by the Young Lass, no drama but last Week, I decided to venture Her out to the Show Jumping arena, following me on a quiet Standy.
No problems, did a couple of Laps, brainwashing Her, in and out of trot Poles etc, couple of Trots….but then……..on the thirds Trot, the Wintec GP slipped forward and rode up on his Wither, he jumped in fright and the Young Lass came off……..BUT NOT RIGHT OFF!!!!!!!!!!!!!!!!!!!!!!!!!!!!!!!!!!!!!!!!!!……would you believe, Her whole riding Boot went through the stirrup and she was hung up :(….OMG!!!!!!!!……..but yet again….and "Thanks the Lord" the Power of Leg Restraints Training saved the Day again, for he kept just thinking don't panic and just think about it. A couple of swings and she came free but the lovely Horse didn't barge off or threaten Life………….BUT THEN…….it get's worse!!!!!!!!!!!!!!!!!!!!!!!!!!!!!!!!!!!!!!!
My lovely Wife, who was there, volunteered to get straight on Him, for we didn't know what had truly happened at the time (until we saw the Video later) and would You believe, the same thing happened 🙁
Mrs. HP got catapulted off the front as the Saddle flew forward and received a Broken Nose :(…..OMG…………can it get any worse?????????? ………so the last Man Standing had to step up, yes, it's 'Pensioner Cowboys' to the Rescue
and so back to the Round Pen for he had never had a Half Breed on…..nor a Back Cinch up his Guts :)……….but my Saddles don't ride forward and the Back Cinch does the job, not to mention the GIRTHS>>>>>>>>>
The New Age fashion setting Girth with the Sculptured wider/thinner to look sexy, was also the culprit in triggering the fright with this Young Horse, so off we go…….
On we go and back to Plan B.
but they don't make them like they used to…..
As I got on the Young Horse, I saw my Wife strap a 20kg Back Pack of Poison on and go spraying for 2 Hours.
Mighty Woman!!!!!!
Abused by an Agistee
and just when you thought the Day couldn't get any worse, I got abused by a Woman standing over me, yelling "read my Teeshirt!!!!!!!!!!!!!!!!!!!!"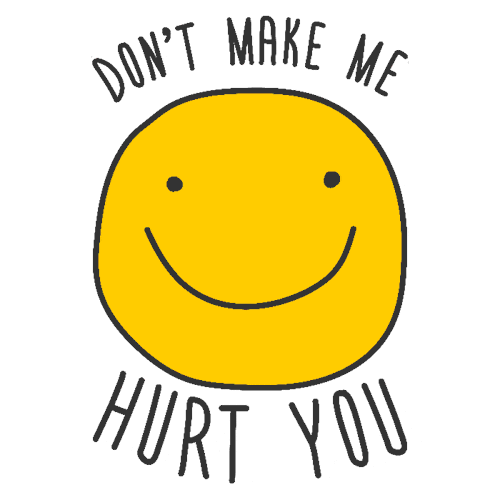 Now I thought I owned the place, I thought I was at an age deserving of some respect but no. I was chatting with another Person and Her Car pulled up. She wound down her Passenger Window and started pointing at me and then bounced out of Her Car, marched around the back of it and then into my Face. (forget the Virus) Spitting and Yelling at me about reading Her Tee Shirt ( which had some Animal Liberation writing on it but too much to understand) and accusing me of cruelty to Horses……
She had been working for us for a Week and on the very first Day, she walked past my Round Pen, where I had advised my Pupil with the un-handled Horse, to throw it in there and let the Lead Rope Drag, to lighten up it's Head and assist in the Halter lightness and catching. (non horsie owner) The Woman had stuck Her nose in and made the Lady cry as she railed against a rope dragging 🙁
She now holds the dubious record of being our final and last Feeding Person working for us, for I sacked Her on the spot and kicked Her ass off the property. That's it!!!!!!!!!!!! In 26 Years, we have NEVER had a Staff Member that would uphold the instructions and promise to mind their own Business, just do their duty, stay out of the faces of Clients, give zero advice and understand that the "Customer is always right" and to do whatever they ask!!!!!!!!!!!!!!!!!!!!!!!!!!!!!!!!!!!!!!!!! 100% would go well for a while and then introduce 'playing favorites' to some and picking on others. The last Woman must have driven around 20 Clients off the Centre as she targetted People that she perceived she didn't like. What the?????????? They start to think they own the place.
We have made the decision that we will accept no more ill treatment. Step out of line, they are out. Very upsetting Week 🙁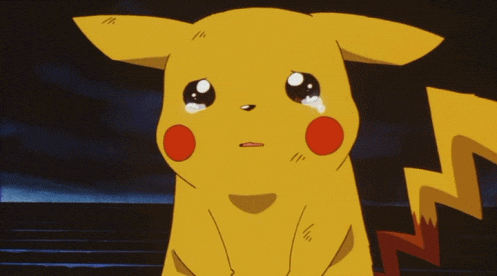 Letters
The Savaging Thoroughbred
Hi John
Thank you for taking the time to speak with me on the phone today. The Thoroughbred lunged over the Fence and tried to drag me in. 🙁
Here is my email.
Thank you
Kind Regards
Rachel
Hi Rach. I have sent You 10 emails with advice and links to information and Videos. Regards
https://horseproblems.com.au/product/veterinary-assessment-online/
Victor Harbor of the Week
Bella Vista of the Week
Dressage Judging
I don't know who the Judges are. This is not about them, it's about the system of Judging. You all know that I have complained incessantly over the Years, how judging has always stayed in the boring 6's, when the Sheets have always said that 6 is SUFFICIENT, 7 is FAIRLY GOOD and only 8 is GOOD, but basically, the entire Industry is SUFFICIENT, no matter how good they are.
I write this to introduce this Video as an example. You can't find a much more relaxed, accurate, confident and rhythmical test by a Horse starting out his Career. Yes, he won but averaged 6.7 throughout. So he is SUFFICIENT….right????? You be the Judge………
Tip of the Week
" Horses that have been starved at all, during their Life, never forget it and often resent Humans of the future"